If you would like to View this message as a WebPage, please Click Here
DAILY BULLETIN
May 24, 2017
Brand USA on the chopping block
The Trump administration's proposed budget would eliminate funding for the public-private organization that promotes international travel to the U.S.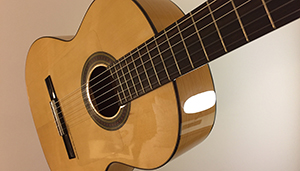 Dispatch, Spain: Guitar town
Destinations editor Eric Moya writes: "Nashville has a few nicknames: Music City, Nash Vegas and, as in Steve Earle's lyrics, Guitar Town. I think Madrid can make an equally valid claim to that last one."
Advertisement
ADVENTURE TRAVEL: IT'S NOT JUST FOR GROWN UPS
Family and adventure travel are two of the most lucrative and fastest-growing sectors of the industry—learn how to combine these two segments for a wealth of selling opportunities. Sponsored by Discover The Palm Beaches.
DAILY BULLETIN Editor:
Kimberly Scholz